Eye of the Flyer, a division of Chatterbox Entertainment, Inc. has partnered with CardRatings for our coverage of credit card products. Eye of the Flyer and CardRatings may receive a commission from card issuers. Opinions, reviews, analyses & recommendations are the author's alone, and have not been reviewed, endorsed or approved by any of these entities.
Delta was due to drop the "e" word on us. That word being "enhancements."
And the airline did that early Thursday morning, saying, "Delta enhances benefits for SkyMiles Medallion members, updates select Medallion thresholds."
The Atlanta-based carrier announced several changes to the SkyMiles loyalty program for the 2024 SkyMiles year. (Hint: it won't be easier for most people to earn Medallion status.)
Some Choice Benefits were added and a couple were refreshed. Delta created a new way for members to spend SkyMiles. And they're adding a major feature many of us have requested for years.

Is It That Bad?!
When I saw the "Upcoming changes to our SkyMiles Program" email in my inbox this morning (which included bad links that took almost two hours to be fixed), I uttered a few words unprintable for this PG-rated blog.
But my worst fears didn't come to pass. (I heard some reasonably ugly rumors during the past several days. Fortunately, these turned out to be nothing more than speculation. But the sources proved credible in the past. So, maybe that's why I feel a bit relieved.)
Like most "enhancements," there are some good, bad, and meh features.
Dwight James, Delta's SVP of Customer Engagement and Loyalty and CEO of Delta Vacations, calls the moves "limited."
I don't know that I'd say they're "limited" — for bad or good. A 33% hike to most Medallion status MQD requirements is significant.
The rest of the news is actually decent. There's some nice stuff in there. And one of the new Choice Benefits truly made me laugh.
Overall, I think this is a loyalty test. (Yeah, I know. Really going out on a limb there.) Medallions who pass will be rewarded accordingly. The 2024 Choice Benefits don't make me think a lot of people will say, "Yes, I'm fine with the MQD hike because these Choice Benefits are so awesome." Nope.
Perhaps like you, we have several thoughts on the news. (And we're curious to hear your take. When you're done reading ours, please share yours in the below Comments section!)
So, let's take a look at what's changing!
Increased MQD Requirements
Three Medallion elite status levels will require higher Medallion Qualification Dollar (MQD) spending.
Diamond Medallion currently requires $15,000 MQD. That jumps to $20,000 starting January 1, 2023. Ouch.
Platinum Medallion currently requires $9,000 MQD. That jumps to $12,000 starting January 1, 2023.
Gold Medallion currently requires $6,000 MQD. That jumps to $8,000 starting January 1, 2023.
Silver Medallion is not affected.
Don't worry: Medallion Qualification Miles (MQM) and Medallion Qualification Segments (MQS) requirements are not affected. (I bet that'll come sometime in the next year or two.)
I think these MQD jumps are a little extreme. Something like $17,500 for DM, $11,000 for PM, etc., would've been less shocking.
Will this "thin the Medallion herd"? Maybe, but probably not a mass exodus. I think a chunk of Diamonds are business travelers who fly on their employer's (or clients') dime — and easily surpass $20,000 every year.
If anything, I see Platinums and Golds maybe dropping down a level. $12,000 for Platinum is a little steep. $8,000 for Gold actually made me say "yikes" out loud. For gosh sake, that's just a thousand dollars less than what it takes now to earn Platinum. I know the price of everything has skyrocketed lately. But goodness gracious.
Like some others, I find it interesting  Delta chose now to put these changes into motion. They must be bullish about business travel. The Global Business Travel Association (via Skift) predicts business travel won't return to 2019 levels until around 2025 or 2026.
The higher MQD requirements will, I believe, affect small business owners and employees who don't travel as often as major corporation road warriors.
It'll also hurt the recreational/leisure travelers who hold status simply from flying a lot. But, let's face it: the airlines could care less about that segment of customers. Sure, those passengers contribute to the bottom line, but not nearly as much as deep-pocketed businesses who fly their employees on the regular.
I've heard from Diamonds who plan to drop down to Platinum. So, I won't be surprised to see fewer Diamonds in 2024 — and more Platinums. Maybe?
Of course, there are ways to skirt those MQD requirements — and make them easier to achieve without actually ponying up that much money on Delta-marketed flights.
The $25,000 Delta Amex MQD waiver didn't change (thank goodness), so that's still in play for Platinum, Gold, and Silver status. Likewise, the $250,000 Delta Amex MQD waiver remains for Diamond Medallion status. Keep in mind, too, that certain award travel earns MQD, MQM, and MQS.
Remember, flights on certain Delta partner airlines can be very lucrative for earning Delta MQD. (Our friends at point.me can come in very handy in helping you book those trips if you want some help.) If someone else isn't paying for your Delta flights and you really want Diamond (or even Platinum) Medallion status going forward, that's how I recommend you do it.
Honestly, the MQD increase is the only bad news. But it does take the wind out of more than a few people's sails. (Or, given the mode of transportation, perhaps it adds a lot of drag to the lift?)
Let's check out the brighter side.
Additional and Refreshed Choice Benefits
Choice Benefits can be valuable perks for Diamond and Platinum Medallions. (If you remember to select and actually use them!) Delta is refreshing a couple of its Choice Benefits and adding a few others. These perks will be available starting February 1, 2023, for flyers earnings status for the 2024 Medallion year. In other words, you have earn or re-qualify for status after January 1, 2023, in order to receive these refreshed and additional benefits.
Spoiler Alert: there's no change to the Upgrade Certificate one-cabin-higher "enhancement" we saw last year. (Although Delta is finally making it easier to redeem them. More on that later.)
Also, no Choice Benefits were eliminated.
But is this enough ointment to soothe the MQD wound?
TWO REFRESHED BENEFITS
A couple of Choice Benefits received upgrades.
Gifting Status
Diamonds may currently gift Gold Medallion status to a SkyMiles member of their choosing. That benefit increases to two members per selection.
Likewise, Platinums can gift Silver Medallion status to two members per selection, as opposed to the status quo of just one.
I confirmed with Delta that these benefits may be selected multiple times.
For example, Diamond Medallions may select up to three Choice Benefits. Each choice could be gifting Gold status to two people. So, one Diamond could make as many as six people Gold Medallions.
But that's what I don't get: if Delta is trying to make it harder to earn status, why is giving it away a breeze — especially Gold Medallion?
This could be great for business owners who want to reward their traveling employees. Or Medallions who want to help make some friends' and family members' travels a little more fun (and less costly, what with baggage fees) — especially if they travel internationally.
$250 Delta Travel Credit Voucher
Diamonds and Platinums currently may choose a $200 Delta Travel Credit Voucher. That increases to $250 for the 2024 Medallion Year.
Hey, I won't argue with that.
NEW CHOICE BENEFITS
Delta whipped up four new Choice Benefits. Like the souped-up benefits above, these take effect in the 2024 Medallion Year.
Delta Amex Credit Card Statement
Diamond and Platinum Medallions with one of the premium co-branded Delta SkyMiles Amex cards can select a statement credit toward their card.
(We're talking about the card_name; the card_name; card_name; and card_name.)
Diamonds may select a $500 statement credit. Platinums can opt for a $200 statement credit. (Per Delta: terms and conditions apply and will be provided when the American Express Statement Credit becomes available. )
So, that's a money maker/saver. Like most everything with Choice Benefits, the value is subjective.
The $500 may be worth it for some Diamonds. Personally, I think Platinums might be better off using the $250 travel voucher. You can earn MQD, MQM, MQS, and redeemable SkyMiles.
Delta Vacations Experience
Delta Vacations is something we don't cover a lot on the blog. Perhaps we should? (I know people who absolutely love it.)
Anyway, Diamonds can select a $500 experience (flight and hotel). Platinums can select a $400 experience. I assume this means a credit of some sort toward an "experience." (That's sales-y and fancy for "trip.")
I don't know how this may be redeemed (promo code, etc.).
Interesting that Diamonds get $500 — and Platinums only $100 less. After all, remember that Diamonds can select a $500 Delta Amex statement credit while Platinums can choose only $200. Anyway, just food (or statement credits) for thought.
I guess they want more people jumping on the Delta Vacations bandwagon. But I don't know I'll burn a Choice Benefit trying it out.
MQD Boost
This might take out some of that "hiked MQD requirement sting." Though I doubt it'll make much difference for a lot of people.
Diamonds may select a $1,000 MQD boost towards the next Medallion year's status. Platinums can choose a $500 boost.
That might be one of those Choice Benefits you want to select mid-late December. I wouldn't jump on this one right away. It could be very helpful down the road — or completely meaningless depending on how far over or away you are from your MQD goal. If it were Delta Amex Waiver credit, that might be something different. (Hint, Delta loyalty execs! 🙂 )
Again, I think most of the Diamond ranks are comprised of people who rarely spend a dime of their own money when it comes to Delta airfare purchases. So, it might not make a huge difference to them. But for others? Maybe.
I truly think this is a creative benefit. I'm interested to see how beneficial it will be for people.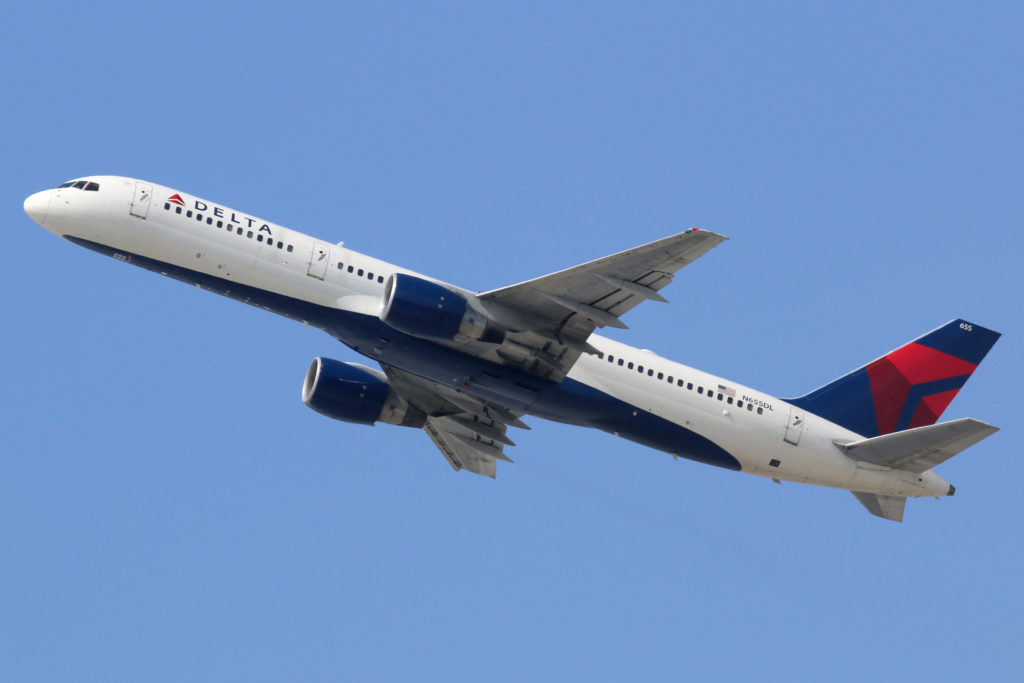 $250 Sustainable Aviation Fuel Contribution
That's cute.
I actually laughed when I saw this new Choice Benefit. (Then again, there are two SUVs in my garage and my air conditioner is set to 72 as I write this.)
I'll be shocked if more than 5% of Medallions select this.
I think people are better off purchasing carbon offsets from a non-profit (like this one I googled), taking the tax deduction, and earning some credit card spending in the process. (Disclaimer: I'm not a tax or financial professional. Though I'm friends with a few.)
#KeepClimbing: We Can Soon Apply Upgrade Certificates Ourselves!
Hallelujah!
Delta says that starting in early 2023, "Diamond and Platinum Medallions that select Global and Regional Upgrade Certificates as their Choice Benefit will be more in control of their travel with the ability to easily request to apply their upgrade certificates on delta.com themselves at check out."
Yes. We'll have the ability to add Upgrade Certificates ourselves. No more calling Delta and asking a rep to apply the Upgrade Certificate to our reservation. (That process sometimes takes upwards of an hour — only not to work. It's happened to me; and I heard from others who experienced the same problem.)
Well done, Delta!
Redeem SkyMiles Points for Checked Bags
Starting this month, Delta SkyMiles members can redeem their points toward checked baggage fees on domestic flights. The feature takes effect next year for international flights.
That's nice for non-Medallion members who don't hold one of the six Delta SkyMiles Amex cards that give the primary cardholder and up to eight others on the same confirmation number the first checked bag for free (terms apply, of course).
Leisure travelers and/or free agents who have some SkyMiles to burn might like this option.

Final Approach
Delta was due to make some changes to the SkyMiles program. I think the 2024 Medallion Year updates are a big loyalty test. Those who pass will be rewarded with better and more Choice Benefits. (And fewer Medallions with whom they must compete for upgrades.)
The MQD requirement hike for Medallion status is a major bummer. That's the huge news today — and will force people to make decisions about their Delta loyalty. (I know this for a fact. I've received plenty of emails today from readers.) Truth be told, I'll reevaluate my status goals. One of my clients has gone from 100% onsite work to, like, 5% onsite work. Other airlines (and affiliated credit card programs) can get me where I need to go. I've been using them more often.
That said, the refreshed and improved Choice Benefits are welcome. There certainly are more options to burn quickly. Are they enough to offset the 33% MQD hikes? Beauty is in the eye of the flyer ( 😉 ). But I don't see many people pursuing status just for the Choice Bennies. (The only exception might be for the increases in gifted status.)
Delta is finally allowing Upgrade Certificate holders to manually apply certs when purchasing flights at Delta.com. That'll be a big time-saver.
What's your take on the changes? Please share your thoughts in the below Comments section!
To see rates and fees for the card_name, please visit this link. Terms apply.
To see rates and fees for the card_name, please visit this link. Terms apply.
To see rates and fees for the card_name, please visit this link. Terms apply.
To see rates and fees for the card_name, please visit this link. Terms apply.
Eye of the Flyer, a division of Chatterbox Entertainment, Inc. has partnered with CardRatings for our coverage of credit card products. Eye of the Flyer and CardRatings may receive a commission from card issuers. Opinions, reviews, analyses & recommendations are the author's alone, and have not been reviewed, endorsed or approved by any of these entities.


Responses are not provided or commissioned by the bank advertiser. Responses have not been reviewed, approved or otherwise endorsed by the bank advertiser. It is not the bank advertiser's responsibility to ensure all posts and/or questions are answered.